S lednovou aktualizací přišel od Microsoftu nečekaný dáreček v podobě nefunkčních L2TP-IPsec VPN. Problém se dotýká prakticky všech, nezávisle na tom, jestli jejich VPN server běží na Cisco, Meraki, Mikrotiku nebo Ubiquiti.
Problém se projevuje hláškou:
The L2TP connection attempt failed because the security layer encountered a processing error during initial negotiations with the remote computer.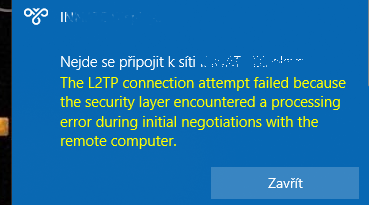 Microsoft o tomto problému ví, viz: Oficiální web, a vytvořil i opravu.
Řešení
Řešením je instalace aktualizace. Přejděte do windows update a nainstalujete volitelnou aktualizaci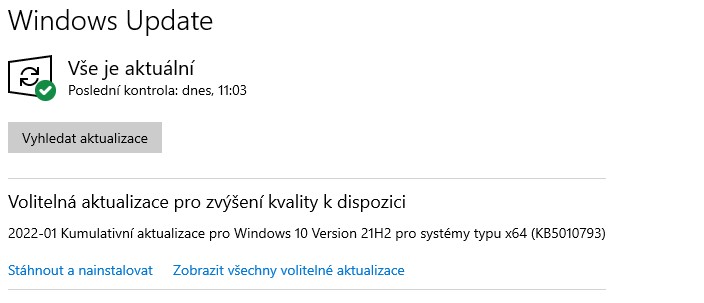 Pokud aktualizaci nevidíte nebo vám VPN stále nefunguje
Jediným řešením je odinstalovat vadnou aktualizaci. Postup je následující:
Klikněte na nabídku "Start" a napište "cmd". Příkazový řádek spusťte jako správce.
Pokud máte Windows 10, vložte následující příkaz:
wusa /uninstall /kb:5009543

Pro windows 11 vložte následující příkaz:
 wusa /uninstall /kb:5009566

Potvrďte odinstalaci aktualizace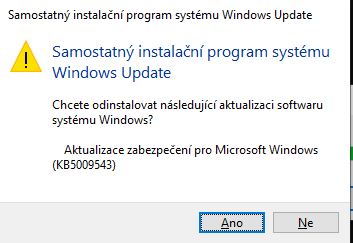 Po odinstalaci proveďte restart.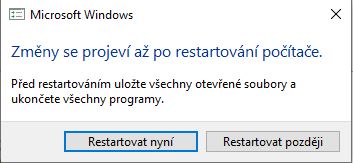 Po opětovném nastartování počítače by měla VPN opět fungovat.
Dočasné vyloučení aktualizace
Windows se pravděpodobně pokusí automaticky nainstalovat odstraněnou aktualizaci. Pokud chcete zabránit opětovnému znefunkčnění VPN, je třeba použít tento oficiální Microsoft nástroj.
Postup:
Stáhněte a spusťte program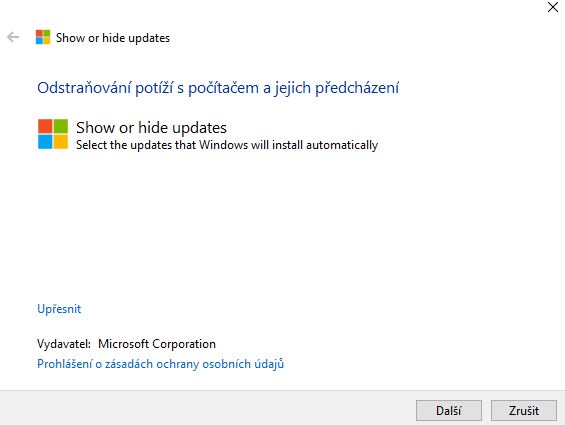 Klikněte na "Další"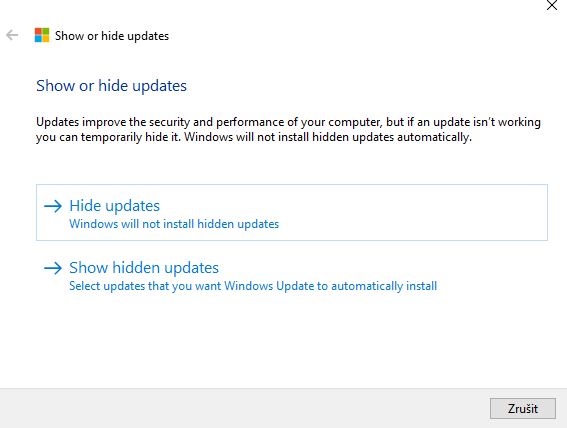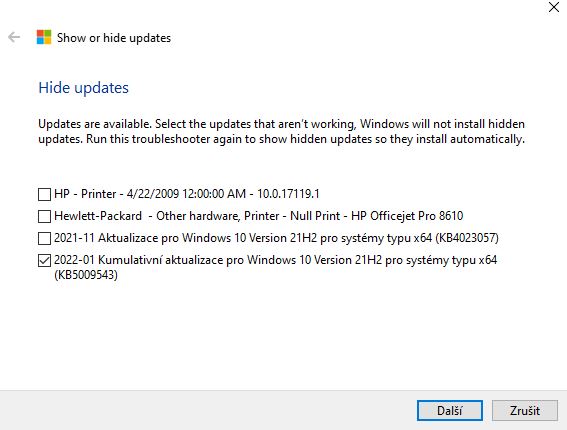 Zvolte, které aktualizace chcete vyloučit z automatických instalací.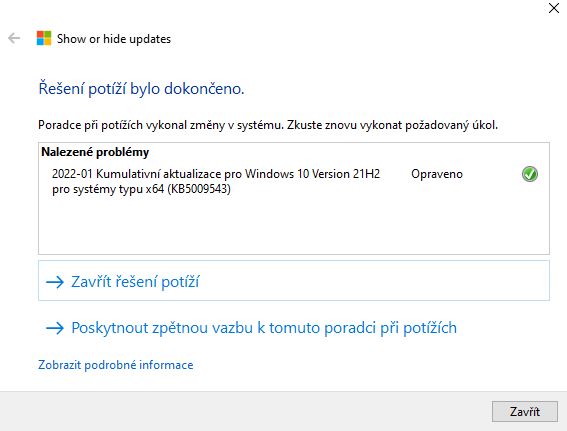 POTŘEBUJETE POMOC?
Raději byste pustili IT problémy za hlavu? Netrapte se s nastavováním pokus-omyl, nechte si Vaši síť spravovat odborně. Kontakt